Who We Are
syncreon optimizes our customers' supply chains by providing tailored, progressive and scalable solutions which reduce costs and improve performance. We partner with customers to provide specialized logistics, operational excellence, value added services and opportunities for employees and shareholders.
Company History
syncreon was formed in January 2007 when Walsh Western International (WWI) and TDS Logistics, both leaders in their respective areas of global supply chain management, joined forces to establish a new company.
syn·er·gy [sin-er-jee]
The creation of a whole that is greater than the sum of its parts.   The term synergy comes from the Greek word synergos; meaning "working together".
cre·on [kree-on]
Leader or ruler.
The word is a Latin form of the ancient Greek word Kreon.
syn·cre·on [sin-kree-on]
The unified effort of leaders.
What We Do
syncreon provides tailored, scalable and progressive 3PL and 4PL solutions that adapt as the industry and marketplace evolves. As a global company, syncreon has 100+ locations and 14,000+ employees worldwide.
For over 60 years we have added significant value to our customers' operations through our solutions in:
Fulfillment, eCommerce & Value-Add Solutions
Manufacturing Support & Assembly Services
Automotive Export Packing
Transportation Management
Reverse, Repair & Service Parts
Our Customers
We strive to create long standing partnerships with our customers by focusing on your individual needs. We work with you to evaluate your unique challenges and provide customized solutions that empower you to drive outcomes and meet your goals.
Our customers are within the Automotive, Technology, Consumer Home Products, Industrial, Healthcare & MedTech companies.
The following global premier brands are a sample of some of the customers in our portfolio. If you would like to learn more about how syncreon can serve your supply chain needs, please contact us.
Click here to see what our customers have to say about syncreon and our services.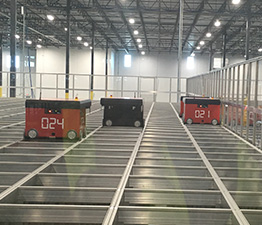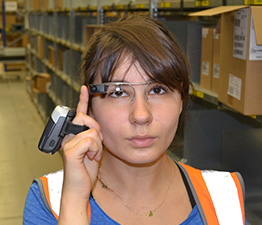 Agilent
Audi
Avaya
Bio-medical research
BMW
Canon
Daimler
Dell
Ford Motor Company
Harley Davidson
IBM
Jaguar Land Rover
Lexmark
Mahle
Medion
NCR
PACCAR
Samsung
Stellantis
Sonos
Tech21
Toledo Mold & Die
T-Systems
Wincor|Nixdorf
Volkswagen Group
Global fortune 500 companies
Testimonials
"syncreon is good at responding to difficult situations and willing to work as one team. "
- Automotive OEM Operations Manager
"We have recently selected syncreon again over a few large providers because of their flexible, process-oriented approach and because senior management is only a phone call away - you don't get that with other larger 3PLs."
- syncreon Customer
"syncreon is very strong at re-engineering processes to meet client needs, and this is coupled with a clear internal vision on how to run their systems and processes."
- Technology Customer
"For me, the test would be would I give them more business? Absolutely! They are completely trustworthy; I have had the best experience with syncreon from all the providers I have worked with."
- Automotive Customer
"It is important for us to have our systems delivered and installed to the highest standards. We work closely with syncreon as part of achieving these levels through their one stop service offering. They provide highly skilled teams, reliability, and flexibility all of which contribute to our customer's satisfaction."
- Matt Laernoes | GLORY, Supply Chain Manager Germany
Transparency
We deliver what we say. What you hear is what you get.
Integrity
We do what we say we are going to do. We take responsibility for our choices. We don't make excuses.
Entrepreneurship
We support innovation, initiative and calculated risk-taking.
Achievement
We get things done and have a "can do" attitude.
Family
Work-life balance.
No Politics, No Drama
We are honest and straightforward.
Teamwork
We have a culture of trust and support among our global team.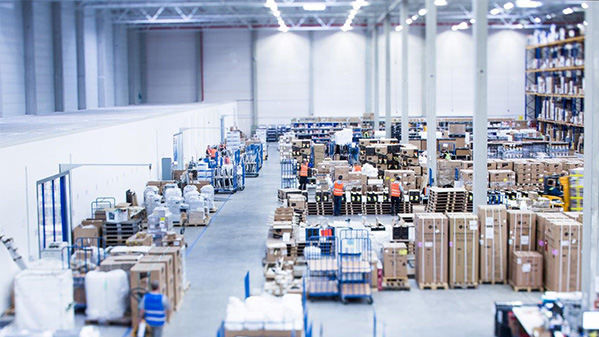 Six Sigma & Business Process Improvement (BPI)
Our Six Sigma and BPI processes are designed to increase operational efficiencies and eliminate waste. These processes allow us to meet competitive cost challenges and create customer value while maintaining our commitment to the highest quality.
Quality Standards
syncreon is committed to attaining certification that meets or exceeds our customer requirements.
Environmental impact is a significant consideration at all of our facilities. We regularly collect and monitor the source, content, quantity and disposition of the materials we use. syncreon is proud to have no environmental infractions.
Our established facilities are registered (or in process of certification) to ISO 9001 or ISO/TS 16949.
Other standards include:
Health & Safety – ISO 45001
Environmental – ISO 14001
Security – TAPA
Customer Specific – Q1 Award, VDA 6.1
Awards & Recognition
We are recognized by customers and industry analysts for
delivering superior service. Highlights of syncreon's awards:
#1 Ranked Global Logistic Supplier (Dell)
America's Top 10 Specialized Service 3PLs (Global Trade Magazine)
Best Logistics Supplier of 2012 (GM Brazil)
Europe 3PL – Visionary Company (Gartner Europe 3PL Magic Quadrant)
Galway Supplier Achievement Award ( Boston Scientific)
North America 3PL – Visionary Company (Gartner NA 3PL Magic Quadrant)
North America's 50 Most Successful 3PLs (SupplyChainBrain)
Overall Logistics & Transport Excellence Award (Irish Logistics & Transport Awards)
Supplier of the Year (Chrysler Group – FCA)
Supply Chain Excellence Award   (Irish Supply Chain Conference)
Top 100 Global 3PL Provider   (Inbound Logistics Magazine)
Top 20 3PL Warehousing companies   (Modern Materials Handling)
Top 25 Warehousing Firm (Transport Topics News)
Top 40 North American 3PLs  (Logistics Quarterly magazine)
Top 50 US 3PL (Armstrong & Associates)
Transport Company of the Year (Irish Logistics & Transport Awards)
Company History
2021

Ownership by DP World

2019

Ownership by conglomerate of shareholders.

2013

Ownership by Centerbridge, GenNx360 & Enright family trust.

2011

syncreon acquires Compuspar Group, a company with Reverse Logistics expertise, high-tech customer base and global footprint.

2009

syncreon acquires NAL Worldwide, expanding its North American footprint and gaining Telecom expertise.

2007

Walsh Western acquires TDS Logistics to form syncreon, headquartered in Auburn Hills, Michigan, USA.

pre-2007

Walsh Western, headquartered in Dublin, Ireland, was a leading contract logistics provider serving technology customers for over 40 years.

TDS Logistics, headquartered in Auburn Hills, Michigan, USA, was a successful contract logistics company serving automotive customers for over 65 years.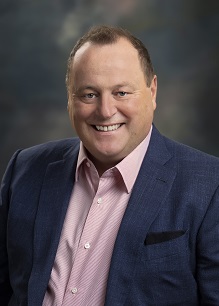 Brian Enright
CEO and President
Mr. Enright has been on syncreon's Board of Directors since origination of the company and was  appointed Chief Executive Officer of syncreon in September 2007, six months after the TDS acquisition.  Mr. Enright was the Chief Executive Officer of WWI from May 1999 until August 2007, where he led  the business' growth from a small regional transportation provider to a global logistics company.
Mr. Enright holds a BA in Economics, Sociology and Politics, and a Master's Degree in Information Technology from University College Galway.
Carine Van Landschoot
Chief Financial Officer
Ms. Van Landschoot became the Chief Financial Officer of the company in September 2007. She joined the company in September 2000 and worked as Finance Director Europe before assuming her CFO position. Prior to that, she worked in Paris, France as Business Unit Controller for Johnson Controls, and as controller for ECA, a Belgium based automotive supplier.
Ms. Van Landschoot holds a Master of Business Economics and Business Engineering from the University of Leuven, Belgium.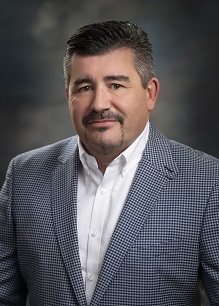 Julian Mordaunt
Chief Information Officer
Mr. Mordaunt became Executive Vice President and Chief Information Officer of the company in 2008 with responsibility for the development and implementation of information technology strategy. In 2016, he accepted an expanded role taking on the responsibilities of Chief Solutions Officer.
Mr. Mordaunt began his career with WWI as a Software Engineer in 1989, and Group IT Manager in 1998. He held senior positions at Exel Logistics and DHL Exel Supply Chain, and returned to the Company as CIO in June 2006.
Mr. Mordaunt received a Diploma in Information Systems from Trinity College, Dublin, and a B.S. Degree in Business Information Systems.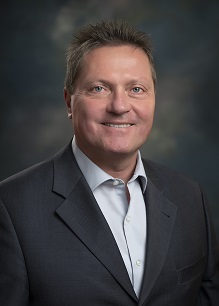 Andreas Guenther
Chief Human Resources Officer
Mr. Günther assumed the role of Chief Human Resources Officer for the company in May 2019. He holds responsibility for the global HR organization including all related operational and strategic functions.
He possesses more than 25 years of experience in significant leadership roles in international companies like Ford, Delphi, Hydro Aluminum and WR Grace. Before joining syncreon, Mr. Günther has spent more than 7 years in several HR positions of increasing responsibility at A. Schulman Inc., most recently as their Chief Human Resources Officer.
Mr. Günther holds a diploma in Education Sciences and Human Resources from the University of the German Federal Armed Forces in Hamburg, Germany.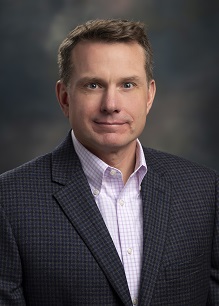 Kenneth Pocius
Chief Legal Officer
Mr. Pocius joined the company as General Counsel and Corporate Secretary in September 2007. Mr. Pocius manages the company's legal strategy, including M&A, corporate and capital structure, commercial contracts, litigation, compliance, and acts as the corporate secretary for the company and its subsidiaries.
Mr. Pocius has over 20 years experience practicing law, spending his first seven years in private practice before transitioning into corporate in-house roles.
Mr. Pocius holds a Juris Doctor with honors from Michigan State University College of Law.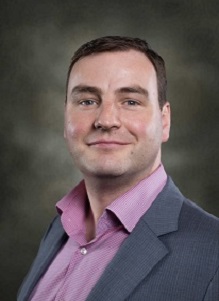 Colin Enright
Head of Global Technology
Colin Enright became Head of Global Technology in September 2020 with responsibility for operational execution to customer requirements, new business growth, customer relationship management and P+L delivery for syncreon's global Technology division. Previously Colin served as President of the Company's Technology segment in EMEA & APAC since 2015. He joined the syncreon team in 2000 and served in various operational and project roles assisting the growth of syncreons business globally.
He holds both a Bachelor of Commerce Degree from University College Dublin and a Master's in Business Studies in Manufacturing and Logistics from the Smurfit School of Business at University College Dublin, Ireland.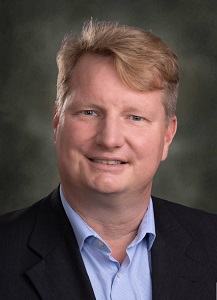 Michael Schuetrumpf
Head of Global Automotive
Michael Schuetrumpf became Head of Global Automotive in September 2020 with responsibility for operational execution to customer requirements, customer relationship management and P+L delivery for syncreon's global Automotive division. Previously Michael served as Senior Vice President of the Company's Automotive segment in EMEA & APAC since 2018. He joined the syncreon team in 2005 and had various responsibilities in sales and operations like Global Account Management for all customers assisting the growth of syncreons business globally.
Prior to joining syncreon Michael was working for a Global 1st tier supplier as a Key Account as well as a Project Manager in module development.
He holds a Business Degree from Ludwig-Maximilian-University.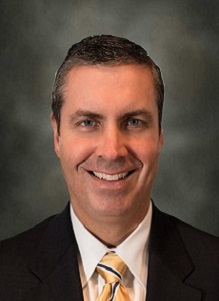 Glen Clark
EVP Global Ops Excellence & Engineering
Glen Clark is the EVP of Global Operations Excellence & Engineering and joined syncreon in 2019 as Vice President of Operations Excellence in the Americas. With more than 34 years in the industry, Glen is a recognized leader in logistics operations. He began his career in 1986 at United Parcel Service (UPS) for 12 years where he worked in the areas of the ground/hub operations. In 1998, he joined, Customized Transportation, Inc. (CTI), a predecessor of CEVA Logistics, as a Resource Development Manager. Since that time, he has held several executive positions within the company, including Director of Quality, Safety, New Business Implementation, and LEAN operations. He has successfully operated logistics operations in Automotive, Technology, Industrial, Telcom, Energy, Retail and Healthcare markets.
Mr. Clark graduated from Southern Illinois University with a Bachelor of Science Degree.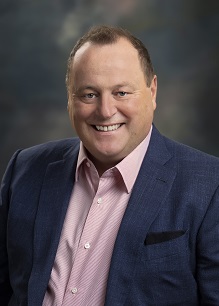 Brian Enright
CEO and President
Mr. Enright has been on syncreon's Board of Directors since origination of the company and was  appointed Chief Executive Officer of syncreon in September 2007, six months after the TDS acquisition.  Mr. Enright was the Chief Executive Officer of WWI from May 1999 until August 2007, where he led  the business' growth from a small regional transportation provider to a global logistics company.
Mr. Enright holds a BA in Economics, Sociology and Politics, and a Master's Degree in Information Technology from University College Galway.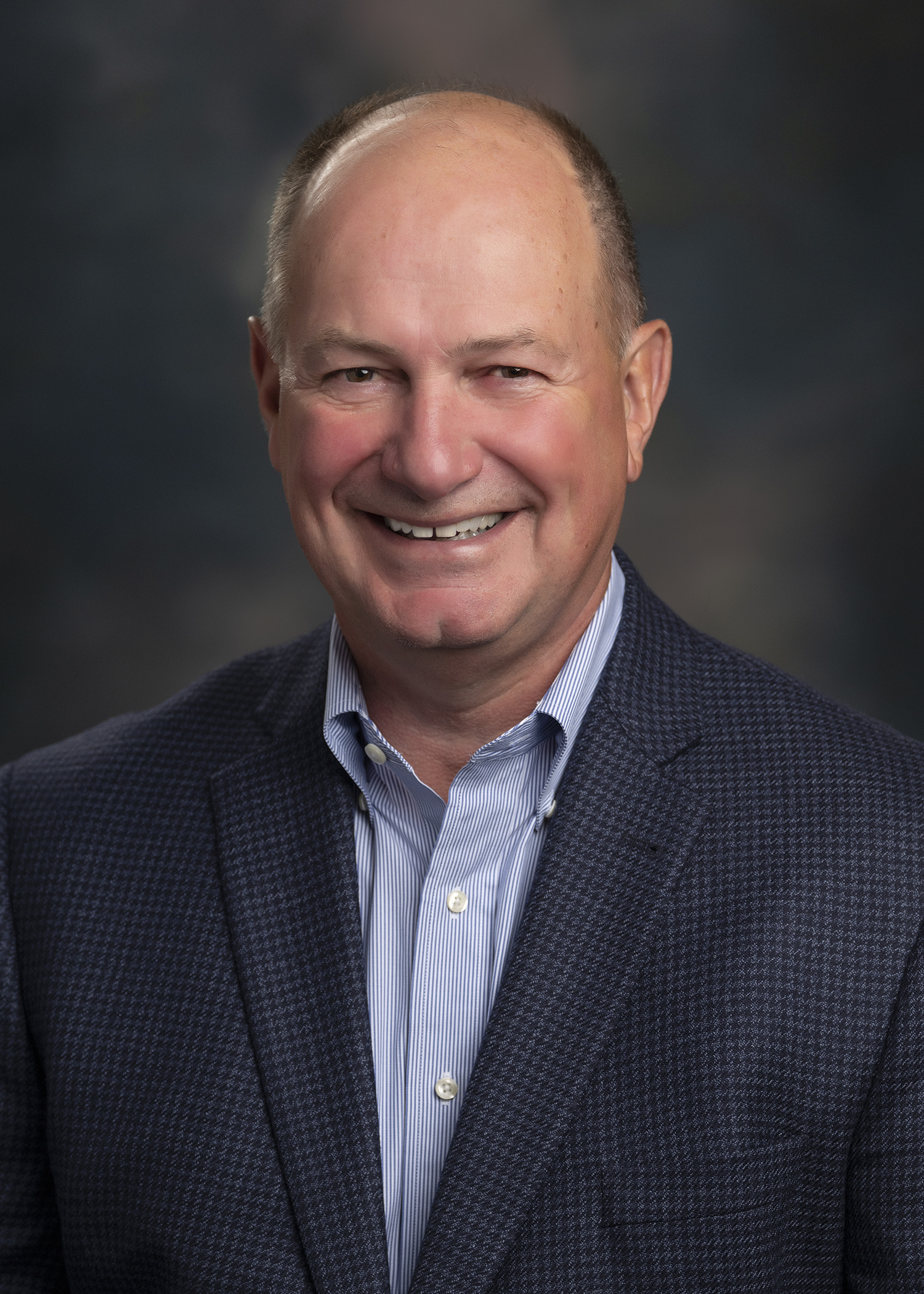 Daniel Avramovich
Chairman
Mr. Daniel Avramovich has taken up the role as chairman of the board of directors at syncreon.
Daniel Avramovich has significant experience in the logistics industry. Most recently, he served as director and head of the audit committee of DCLI from 2016 to 2018. Beforehand, he held various positions at Pacer International / XPO Logistics including Senior Vice President of Strategic Development, Chairman, President and CEO (2009 – 2014), President and COO (2009), and President of Retail Intermodal Services (2008 – 2009). Previously, he served as Executive Vice President of Sales and Marketing at Kansas City Southern (2006 – 2008). Also, he spent five years at Exel Logistics, now DHL Supply Chain, serving as Division President of Network Services (2003 – 2005), Division President of Excel Direct (2000 – 2003), Senior Vice President of Operational Services in America (1997 – 2000), and CFO / CIO of Allied Van Lines (1996 – 2000). Daniel also held numerous positions at Union Pacific Corporation as Executive Vice President of Marketing and Sales of Overnite Transportation (1995 – 1996), Senior Assistant Vice President of Marketing and Sales of Union Pacific Railroad (1990 – 1995), Vice President and Controller of Union Pacific Railroad (1986 – 1987). Additionally, Daniel worked at IU International as Executive Vice President of Operations of Landstar (1988 – 1990), CFO of Ryder & PIE (1985 – 1986), and CFO & CIO of Ranger Transportation (1984 – 1985). Other experience includes PepsiCo (1978 – 1984) and Accenture (1975 – 1978). Daniel has held board positions including the audit committee at DCLI, compensation and audit committees at U.S. Silica Holdings, and Chairman & CEO of Pacer International.
He received a BSBA from University of Akron in 1973 and an MS in Accounting from Kent State University in 1975.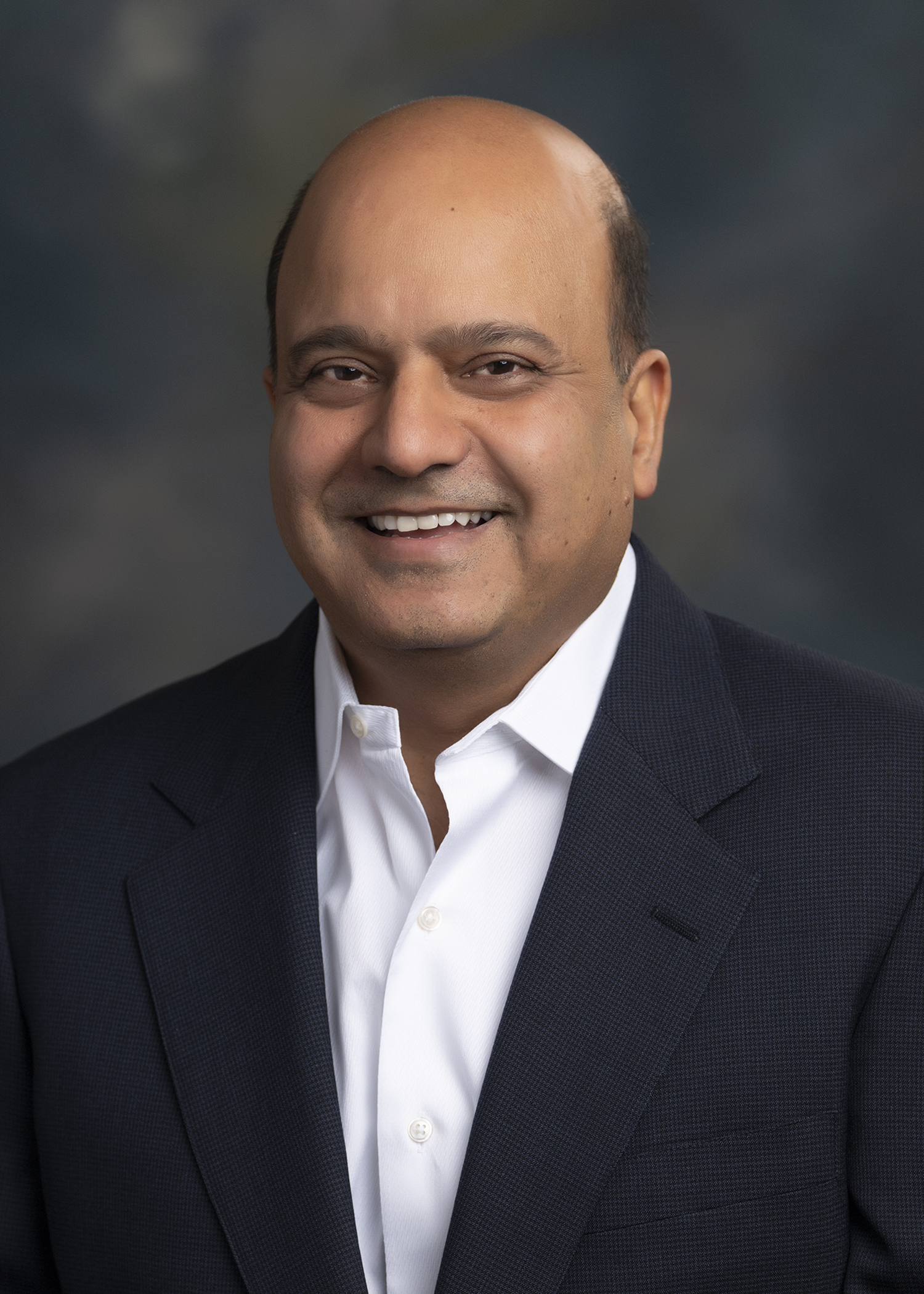 Pervinder Johar
Director
Mr. Johar is currently President & CEO of Blume Global, a cloud based digital logistics and supply chain platform company. Mr. Johar previously worked at Edgeverve where he served as CEO of the InfoSys subsidiary from 2017 to 2018. Previously, Mr. Johar was President and CEO at Steelwedge Software Inc., a supply planning and sales & operations planning company from 2014 to 2017. Under his tenure, Steelwedge successfully completed a merger with E2open to form the largest purely cloud-based supply chain software company in the world. Mr. Johar previously served as Vice President of Global Supply Chain Systems at HP from 2012 to 2014, where he was responsible for strategy and execution of worldwide supply chain management, manufacturing, product life cycle management, order-to-cash, and procure-to-pay business processes and IT systems for HP's supply chain. In addition, he was CTO at Manhattan Associates, a leading provider of supply chain execution solutions.
He received a Master of Science in Computer Science from Villanova University, and an MBA from Boston University.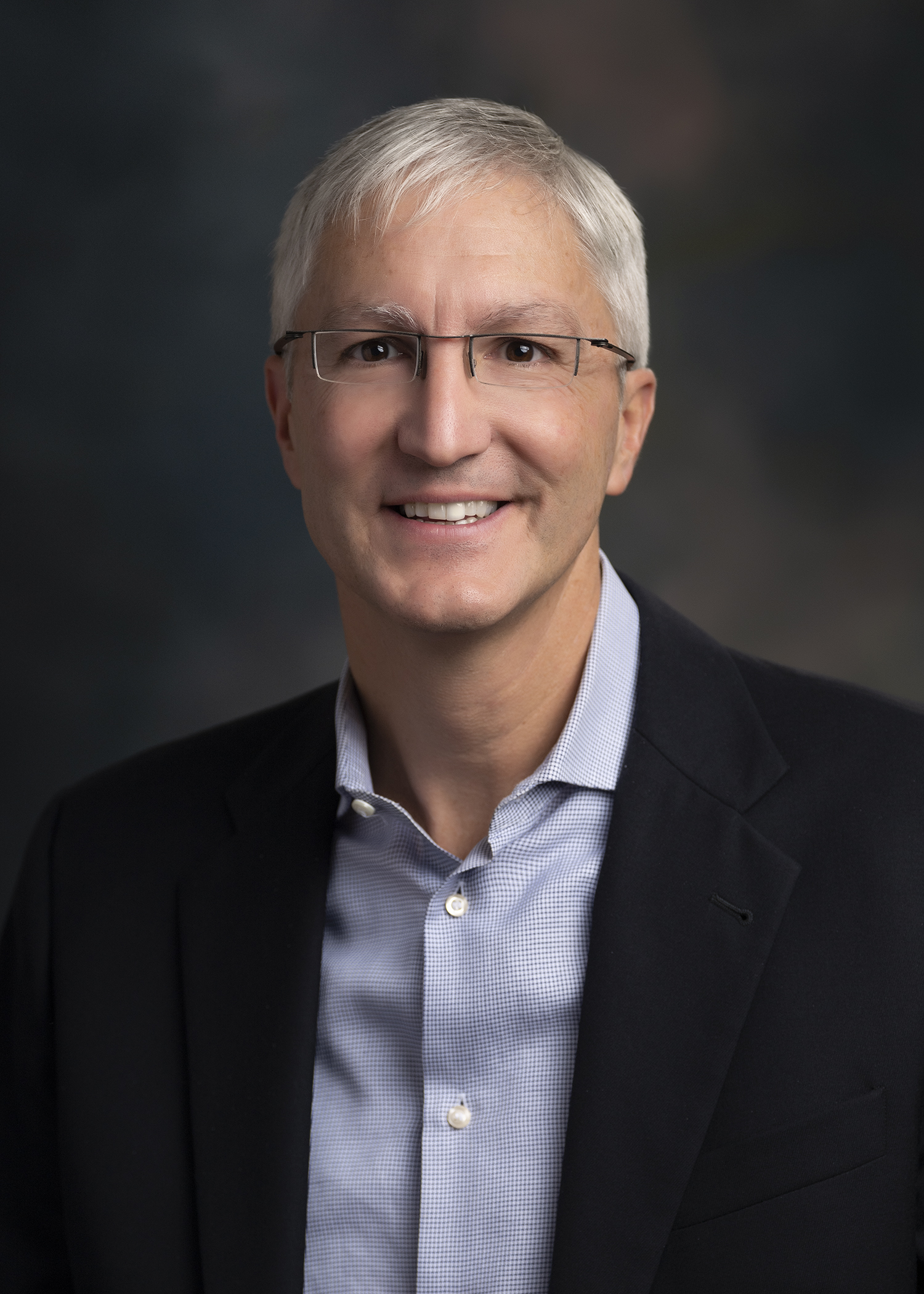 William A. Gryzenia
Director
In 2015 William Gryzenia was named CEO of AxleTech, a provider of off-highway and specialty vehicle powertrain systems and components. William joined syncreon's board of directors in 2019.
From 2001 – 2010 William served as vice president of Aftermarket at AxleTech. As a key member of the company's leadership team, he was actively involved in the sale of AxleTech to Carlyle in 2005 and General Dynamics in 2008.
Prior, William served as vice president and general manager of Dana Holding Corporation's global on-highway and off-highway aftermarket business. In this role, William was responsible for defining and leading the global strategy and implementing operational improvements across 11 global distribution centers.
In addition, from 2000 – 2003, William held the position of director of business development at Apexon, a supply chain software provider of operational supplier relationship management solutions for Global 500 companies. During his tenure, he managed client relationships, developed a strategic adviser program and researched and secured strategic alliance and service partner agreements.
Before moving to Apexon, William worked for Harnischfeger Corporation (Joy Global Inc. / Komastu) in South America as senior sales manager and as assistant general manager.
William holds a Bachelor of Science in industrial and operations engineering from the University of Michigan and an IMBA from the University of Chicago.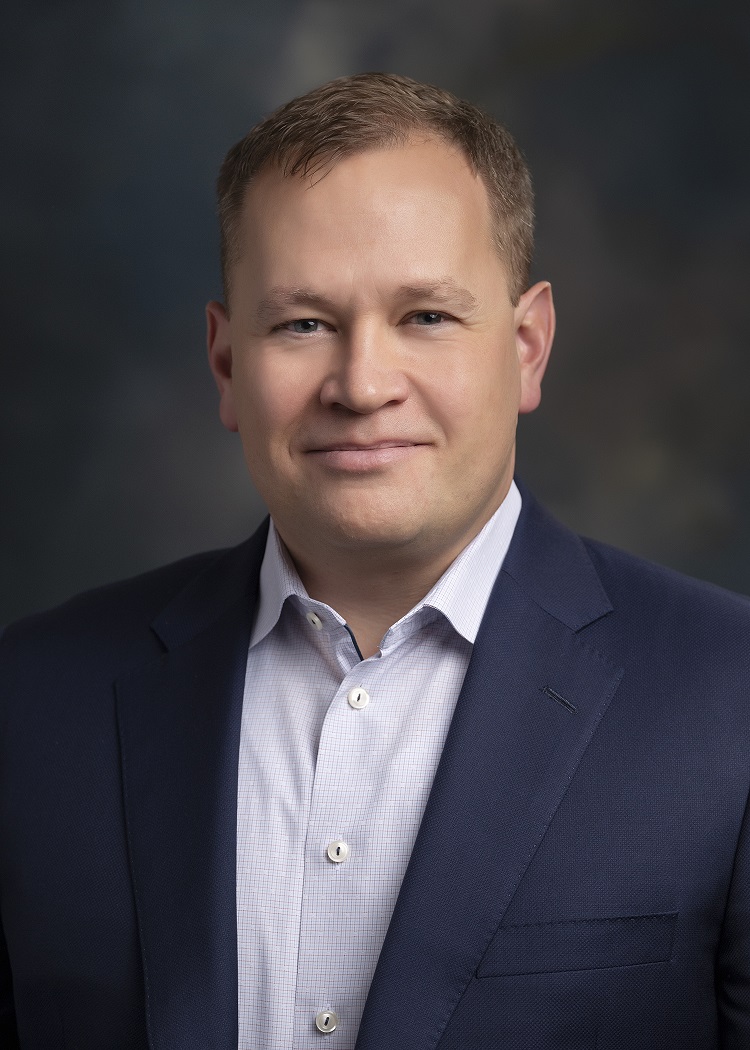 Christopher DiSantis
Director
Christopher DiSantis was former CEO of Verso, a North American producer of printing and specialty papers and pulp, until he stepped down in April 2019. Prior to joining Verso, DiSantis served in executive leadership roles for several companies, growing sales via new product development and implementing creative market strategies to enhance equity returns. From 2012 to 2016, he was CEO of H-D Advanced Manufacturing Company, a diversified enterprise that manufactures motion control products for the aerospace, defence, energy and industrial markets. From 2011 to 2012, DiSantis was CEO of Latrobe Specialty Metals, Inc. (now a part of Carpenter Technology Corporation), a worldwide supplier of essential premium alloys for the aerospace, defence, high speed and tool steel sectors. Before joining Latrobe, he served for a decade in positions of increasing responsibility, most recently as president, at Hawk Corporation, a global manufacturer of braking and power transmission friction products (formerly a public entity – NYSE Amex: HWK). Previous experience includes Vice President at The Seabury Group, an investment bank providing M&A and operational oversight, President of Manufacturing Division at Acutus Gladwin, and analyst in Bankers Trust.
He received an A.B. with double major in Mathematics & Economics from Dartmouth College in 1993.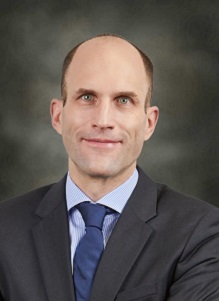 Peter Waller
Director
Mr.Waller was a former Group CFO at CEVA Logistics from 2016 to 2018. Prior to CEVA, he worked as Senior Director at Alix Partners (2016), interim CFO at Fyber NV (2015 – 2016), and Group CFO at Eurofins Scientific SE (2013 – 2014). Peter also spent 12 years at Thomas Cook Group in various roles (2004 – 2012), including Divisional CFO at Thomas Cook Online (2011 – 2012), Group M&A and Investor Relations Director (2006 – 2011). He has also served as a management consultant at several firms.
He received an MBA from ESSEC and the University of Mannheim and a PhD in Strategy from the University of Paderborn in Germany.